They Want to Change the World. They Would Also Like a Raise.
As nonprofit workers unionize, negotiations can make things awkward in mission-based workplaces.
All they saw were red lines. And that meant "no deal." Yet.
The newly unionized employees at Community Solutions, a nonprofit based in New York City that combats homelessness, were in the early days of negotiating their first contract. They had assumed that their proposal to protect formerly homeless people from being discriminated against in the organization's hiring process would be a simple matter for both sides.
Instead, hammering out the clause has turned into months of disagreements and returned proposals, slashed through with red ink. Management has legal concerns over the language used, while staff members are focused on the very people for whom their workplace finds housing. "We all agree on principle," said Paulette Martin, the chief operating officer.
But so far, that is where the understanding ends.
As workers at private companies like Starbucks and Amazon start to organize across the country, so too are nonprofit employees, from adjunct professors to environmental activists. Yet inside mission-based organizations, union negotiations can be particularly awkward.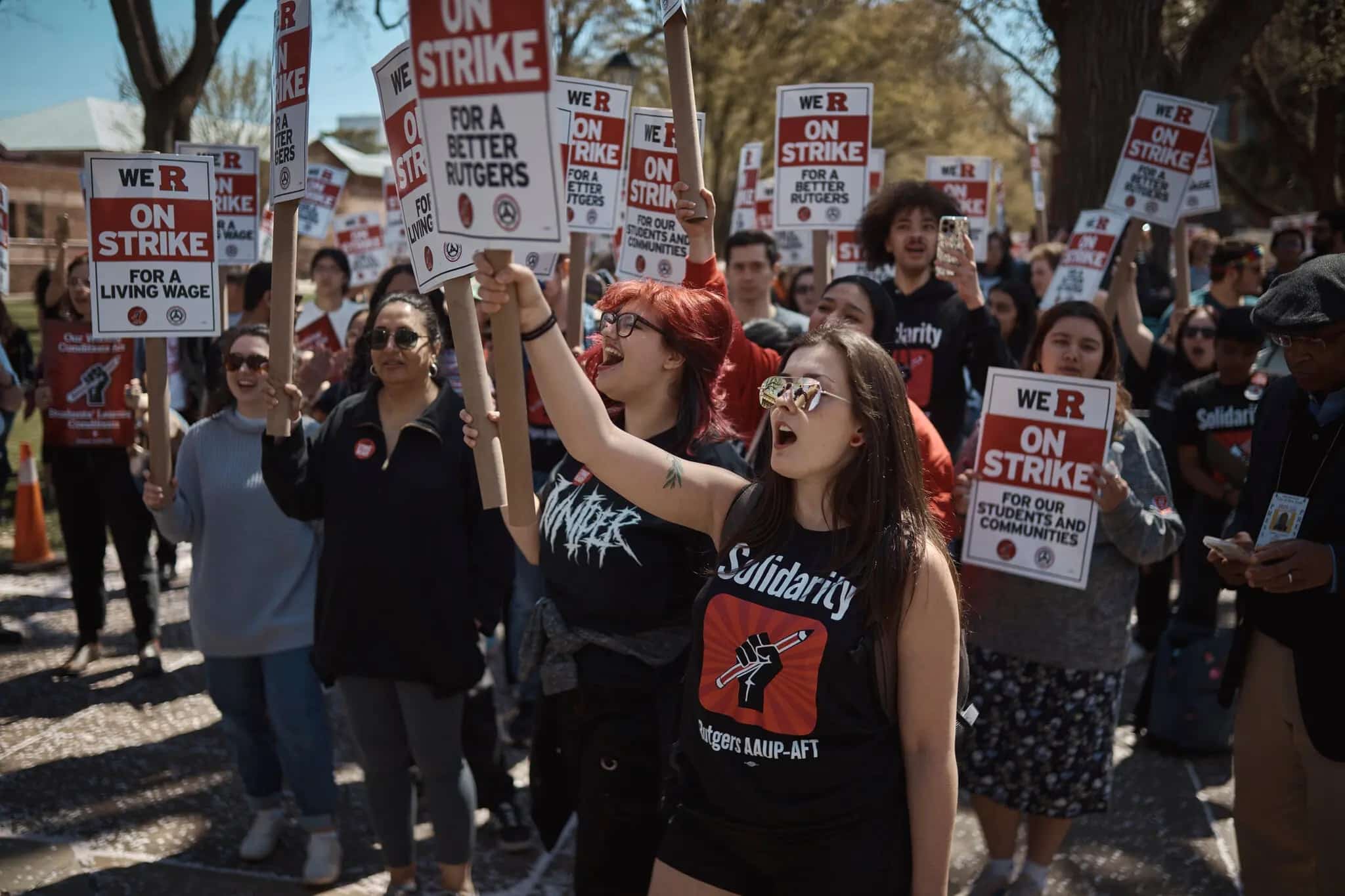 "In the social justice, pro-change, progressive movement, the leaders and the staff are often aligned," said Amy Smoucha, a consultant. "But unionization can be a blunt instrument, and it can be difficult, even for the most well-intentioned nonprofit, to find a collaborative path."
At Community Solutions, the tensions began after the group was awarded a $100 million grant from the MacArthur Foundation. "We went from a smaller organization to one that was a lot bigger," said John Collier, a data analyst at the nonprofit, as well as a union organizer, "and we wanted to have a seat at the table, for the people who were actually doing the work to have a voice."
Labor Organizing and Union Drives
Mr. Collier, along with all but one of his colleagues, voted to join Office and Professional Employees International Local 153 last year. When they informed management of their decision, workers said they were surprised when Community Solutions hired a powerful law firm, Proskauer, to negotiate a contract. (The firm is also representing The New York Times in current contract negotiations with the The New York Times Guild.)
When the employees' proposed nondiscrimination clause was rejected, nearly every word cut, it became a turning point for them, said Sandy Colts, a systems improvement adviser at Community Solutions and one of the original members of the organizing committee. "This was a value statement, based on our lived experiences," he said. "They should trust that we are requesting these protections for a reason."
Community Solutions maintains that they support the idea behind the proposal and are only concerned with the wording. "We believe that our shared commitment to addressing harassment or discrimination of any kind is reflected in what we put forward," Ms. Martin said in a statement. The clause that management would like to use, she continued, "includes strong anti-discrimination language that is nearly identical to other collective bargaining agreements negotiated by the same union."
Recently, labor unions have experienced a resurgence, with approval numbers at the highest point since 1965, according to Gallup. The office union has 11,000 members locally, and added 800 new workers last year, compared with less than 100 new members in 2018. In that same period, the Nonprofit Professionals Employees Union expanded to 1,700 members, from 300 four years prior.
"Workers, organizers, rank and file staff in nonprofits are trying to interrupt this 'martyrdom' syndrome, that by doing this work, your job is grueling, you work long hours and you are paid very little," said Kevin Simowitz, the co-director of All Due Respect, which works to set new labor standards for community organizers.
In addition to improving salaries and benefits, other concerns cited by organizers include transparency, standardized pay scales and racial equity.
For nonprofit managers, the prospect of a union can be disconcerting. Many organizations try to maintain a close-knit, collaborative environment where leadership and staff bond over a shared public service goal. When workers unionize, it can put leadership on the defensive, some experts say.
But Alethia Jones, a distinguished lecturer in labor studies at City University of New York, does not believe it has to be this way. "Unions aren't just about the cost point, they can lead to better relationships and more stability," she said.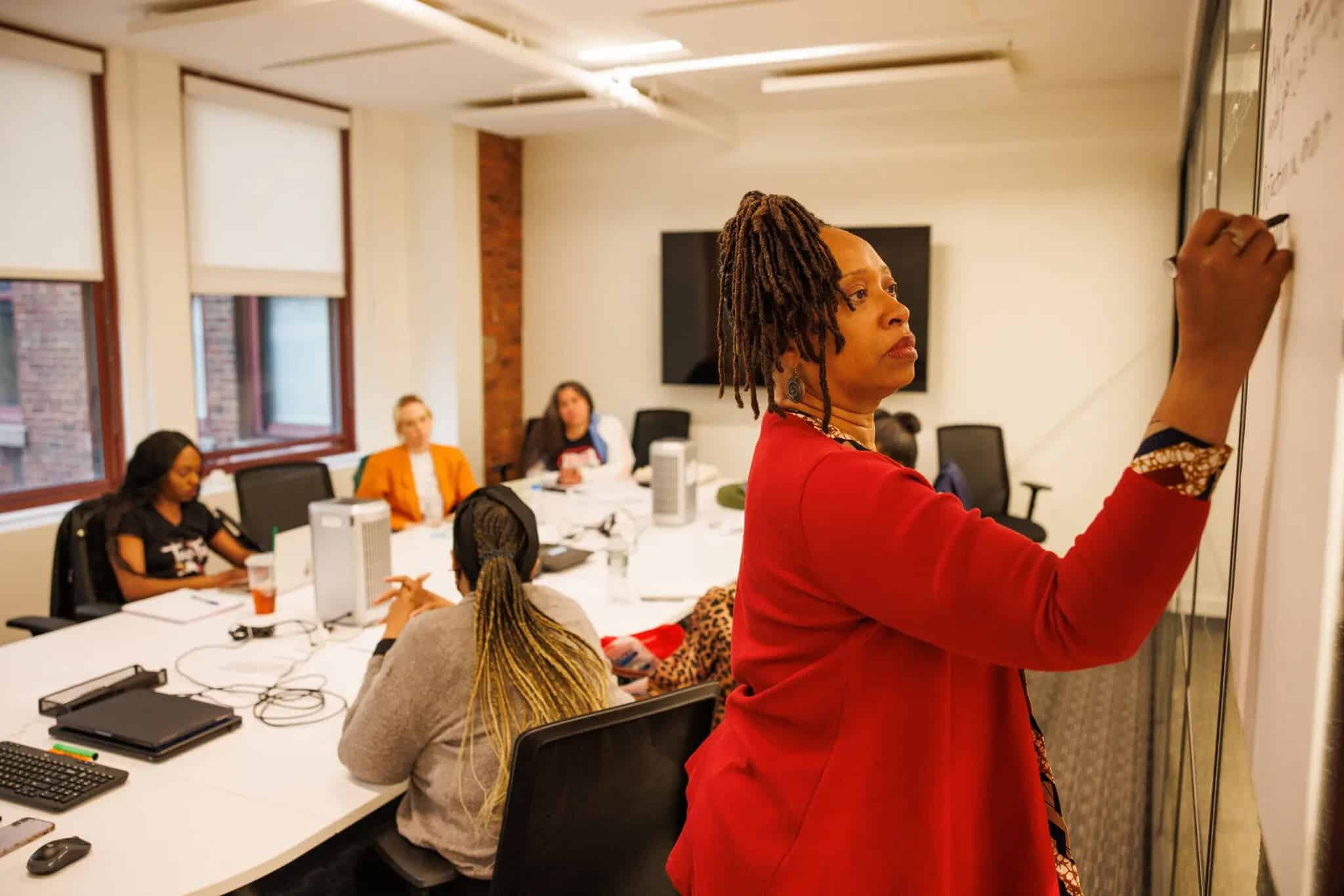 Ms. Smoucha suggested that nonprofits should start with voluntarily recognizing employee unions. "They are going to have a union anyway," she said. "Labor laws provide workers with limited rights, but one that is assured is the right to form a union and choose collective bargaining."
VOCAL-NY, a social change organization that runs a syringe exchange program, voluntarily recognized its staff union last year. "We need to get it out of our heads that when staff want to unionize, it is a sign that we aren't good employers, that we've done something wrong," said Jeremy Saunders, the co-executive director.
At INCLUDEnyc, a nonprofit that provides training, resources, and referrals for families with students with disabilities and the professionals who serve them, staff members began organizing in March 2021.
Maggie Downham, a family educator at the organization, was discussing work issues with her therapist, who suggested that she and her colleagues start a union. "I started talking to my co-workers and it wasn't just me who felt this way, and informal conversations turned into organizing," she said.
But once the union was formed, contract negotiations stalled. Employees started collective actions like using union logos as their backgrounds and emailing management and board members employee testimonies. In mid-March, terms for a contract were finally agreed upon.
"We underscore our commitment to equity," said Cheryelle Cruickshank, its executive director, in a statement about the deal. "We have achieved a mutually agreed verbal agreement that is fair and equitable for all parties."
Money can be difficult to access at nonprofits, which rely on individual donations and institutional grants, many of which come with time limits and other constraints. "There is a scarcity mentality, and even a scarcity reality, to contend with," said Alicia Jay, the co-director of All Due Respect, referring to nonprofit budgets, which can look quite different from those of large corporations. "It isn't a bottomless well, like with private companies such as Amazon."
Often, funds will be earmarked for a specific program, but do not always include the administrative costs associated with running it, Dr. Jones said. "No one wants to fund the electric bill, or the holiday party."
MacKenzie Scott, the novelist and philanthropist, has shown a way forward, perhaps, by giving away billions in unrestricted grants. This method gives organizations the authority to specify where and how they want to spend their money.
Still, nonprofit union organizing is in its early stages. "There is a model mismatch between the way unions typically organize in for-profit settings, and how they can do it differently among nonprofits," Ms. Smoucha said. "It is a big growing pain, but it's imperative we figure out how to do it better."
A version of this article appears in print on April 30, 2023, Section MB, Page 4 of the New York edition with the headline: Trying to Change the World, and Their Bosses' Minds. Order Reprints | Today's Paper | Subscribe